Someone Is Going to Come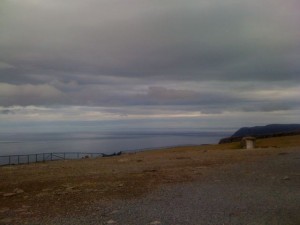 Introduction of Jon Fosse in China as Norway's new Ibsen
Someone Is Going to Come
A poetic play of paranoia and sexual jealousy by one of the world's most celebrated playwrights, Someone Will Come involves a man and a woman who move to an old, run-down house in the middle of nowhere in order to be alone together. From the beginning, however, they grow anxious that "someone is going to come". And sure enough, someone does come…
Written by: Jon Fosse
Translated by and performance dramaturge: Lulu Zou
Artistic supervisor: Han Sheng (President STA)
Director: He Yan
Producer: Zhang Jun
Image design: Jiahua Xu
Stage design: Tong Weilie
Light design: Tan Hua
Performers: Sun Ningfang, Ma Xiaofeng, Xu Shengnan
Produced by: Shanghai Theatre Academy
Commissioned by: Ibsen International – Inger Buresund
Jon Fosse – Norwegian author and dramatist.
Fosse was born in Haugesund, Norway and currently lives in Bergen. He debuted in 1983 with the novel Raudt, svart (Red, black). His first play, Og aldri skal vi skiljast, was performed and published in 1994. Jon Fosse has written novels, short stories, poetry, children's books, essays and plays. His works have been translated into more than forty languages. He is widely considered as one of the world's greatest contemporary playwrights. With The play Someone is going to come, translated by Lulu Zou, the Chinese theatre audience will meet Jon Fosse´s text for the first time on a theatre stage.
Han Sheng – Artistic Supervisor
Han Sheng, 1985 graduated from the Shanghai Theater Academy stage art department, worked as assistant, lecturer, associate professor and deputy director of Stage Art Department, Directing Department. Vice president of the Shanghai Theatre from 2004, in September 2009 he was appointed president of Shanghai Theater Academy. His works as a stage designer include: the Cantonese operas "Home", "Butterfly Dreams", the drama "Peony Pavilion", the film "King Lan Ling" and the Beijing 2008 Olympic Games opening ceremony as creative designer. Has received numerous awards including "outstanding expert" of the Ministry of Culture, "leading talents in Shanghai" and "Dawn scholar" award.
Zou Lulu – Translator and dramaturg
Lulu Zou is a published translator and scholar in theatre arts. She is a professor with Shanghai Theatre Academy. Her translation works of dramas, films and other literary works have been published and performed in and outside of China. In recent years she's been focusing on the study of the contemporary Norwegian playwright Jon Fosse. Her publications include "The end of the World—- Key Images in Jon Fosse's Plays" published (2010 , Theatre Arts). She traslated numerous scripts including Jon Fosse's ("Deathvariations", "Someone Is Going to Come", "The Name", "Dream of Autumn", "A Summer's Day", "The Guitar Man" and others), Jenny Kemp ("The Black Sequin Dress"), A. R. Gurney ("The Dining Room") and numerous literary and academic essays.
He Yan – Director
Associate Professor, Deputy Dean of Acting Department, Tutor of MA course in acting. Responsible for the education of bachelor and master students in Acting Department, Shanghai Theatre Academy.
He Yan has directed more than 20 productions including Black Comedy, A Streetcar Named Desire, Les Séquestrés d'Altona, Mort sans sépulture, A Midsummer Night's Dream, Seagull.  His participated to the Singapore Art Festival (1995), the International Acting Workshops organized by UNESCO Chair International Theatre Institute, Turin Art Festival (Italy) and his plays were staged in Hong Kong and Taiwan. In 2008 he visited Germany for cultural exchange activity.
His recent research include: training on the body and voice of actors, open scene training, improvisational acting, body culture of actors.
Tong Weilie – Stage designer
Graduated from Shanghai theater academy of drama stage design professional stage. He is now working at Shanghai theater academy, stage design faculty. His creations include the stage design for "bodhisattva ridge", "the crucible", "field", the musicals "Notre Dame de Paris" and "instant not forever" and others.
Jiahua Xu – image designer
Professor of Department of Stagecraft, Director of Department of stage costume and make-up of Shanghai Theater Academy. His works took part to numerous events including the Opening ceremony of the Shanghai World Expo 2010, the Opening ceremony of the Corporate Pavilion for Shanghai World Expo 2010, the multimedia operas "Master Hong Yi" (2010) and "Turandot" directed by Zhang Yimou (2009), Opening ceremony of the Beijing Olympic Games 2008.
Tan Hua –  lighting designer
Graduated in 2006 from the Department of Fine Arts Stage of the Central Academy of Drama with a master degree in light design. Currently teaching at the Shanghai Drama Institute, Department of Stage Design. His works as a light designer include the musical "Song of the film" (2010), Guangzhou Yue Opera "travel Theatre" (2010), "Red Rose and White Rose" (2008 and 2010), the ballet "The Seasons" and others.
Performance Photos