CARCASS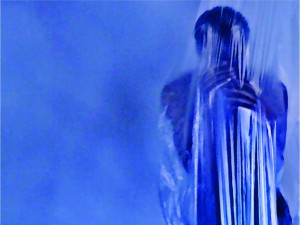 Commissioned by Ibsen International for the project Ibsen in China 2013. Produced by Phoenix Conceptual Theater (Norway) in co-operation with Simon Abbe Dance Company (China/Cameroon).
Beijing Moderne Dance Festival (premiere): Star Theatre, 26 July 2013, 2 p.m. & 4 p.m.
Choreography and dance: Jiang ke-yu, Henriette Blakstad and Simon Abbe
Costumes: Henriette Blakstad
Sound design and video: Jiang ke-yu
Light design: Low Shee Hoe
Text and set-design: Mariann Rostad
Henriette Blakstad and Jiang Ke-ju choreographed the devised dance piece "RETURN" for the Guangdong Dance Festival 2012. Due to the great success of the performance, the Artistic Director of the festival Willy Tsao suggested to extend the project and to present a new piece for the Beijing Dance Festival 2013. For the occasion, Simon Abbe joined the team and, together with Henriette and Ke-ju, created "CARCASS" as the second part of a trilogy.
CARCASS
Wounded hope from a narrow steel breath
a flame of infinite direction but yet so distant
The dark embalms the whole world
just not at the same time
we are not so different you and me
no breath but still air
no life but still alive
in between
The earth eats, life grasps
feeds itself from what ones was
and maybe still is
digs into the flesh, no respect
If I somehow could tell you that dark is dark and blood is blood
the beat of a heart stops in the same way
Listen
 Mariann Rostad
ABOUT PHOENIX CONCEPTUAL LAB
Phoenix Conceptual Theater is a professional theater ensemble founded in 2008 based in Oslo (Norway). The Company is directed by Henriette Blakstad and Mariann Rostad. Phoenix CT is a not-for-profit, independent devised theater group. Their concepts are highly visual, based on movement and the use of space, text, dramaturgy and music. Regardless of the 'genre' of their pieces, the group's work is influenced by the human body, far-out visual fantasy, fragmented narratives and intense acting and movement-performances. The two latest performances by Phoenix CT have done are co-produced with the Chinese choreographer Jiang ke-yu and Simon Abbe Dance Company. Together they developed "Return" (2012) and "Carcass"(2013), two devised dance-pieces that performed on the international dance festivals Contact 2012 (Singapore), Guangzhou Modern Dance Festival 2012 (China) and Beijing Dance Festival 2013.
FUTURE PLANS: a new devised theater piece, an adaption of "Hedda Gabler" by Henrik Ibsen intertwined with "Orlando" by Virginia Woolf, a co-production between Phoenix CT and the young and talented director Mei Ann Theo (New York/Singapore), just graduated from the highly acclaimed directing program at Columbia University in New York (USA).
BIOGRAPHIES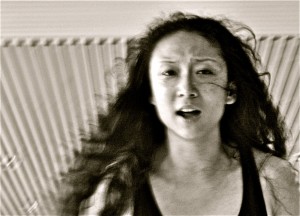 JIANG Ke-yu, founding member of "Na'er Dance Company". Ke-yu graduated in 2004 from the Beijing Dance Academy, majoring in Choreography of Contemporary Dance. Between 2005 and 2009 she was invited by the Chinese Ministry of Culture to work as choreographer and dance instructor for the Cameroon National Dance (Cameroon). Jiang choreographed several opening ceremonies as well as various large-scale productions both in China and abroad, including her most recent work Chinese Calligraphy Music and Dance Concert (August 2012, Sadler's Well, London). She has participated many times to the Beijing Dance Festival and the Guangdong Dance Festival.
Henriette BLAKSTAD,
Artistic and Managing Director Phoenix Conceptual Theater. In 1992 Henriette graduated with a BA in classical ballet, contemporary and jazz dance from the Oslo National Academy of the Arts, and continiued her studies at the Norwegian Academy of Acting. Her 23 years' long career as a professional performer begins at The Norwegian National Ballet in classic pieces such as Swanlake, Don Quixotte and Romeo and Juliet. Aftwerwards she performed in several musicals such as A Chorus Line, where she sung the leading part, and moved to modern dance working with several outstanding Norwegian choreographers like Sølvie Edvardsen and Un-Magritt Norseth that brought her to China to perform Henrik Ibsen's "A Dolls Hose" in co-production with Jin Xing Dance Theater (commissioned by Norwegian National Ibsen Theater and produced by Inger Buresund).
Blakstad's work as a director and choreographer have received increasing attention since 2008. Her many pieces include "Return"in co-production with choreographer Jiang ke-yu (Guangzhou Modern Dance Festival in China and Contact 2012 in Singapore), "The Mobile Lady", "The Invisible", "As you like it Whatever happened to Beauty?" (Skidmore College, New York) and "Dust" (Norwegian National Ballet School). Blakstad has currently opened her own studio space "STUDIO 18" in Oslo, that houses her company Phoenix CT, and offers physical acting training for professionals in co-operation with The Norwegian Acting Center. This fall she will perform in "Doris Lessing", a new written devised piece for adults involving puppetry.
 Simon Romuald Abbe starts his career as a hip-hop dances in Cameroon in 1998. His group " Black Star" wins the Cameroon urban dance competition four times. Afterwards he attends a 3 years training in classical and contemporary dance at the National Ballet of Cameroon under the direction of Chinese choreographers and instructors Naersi and Jiang keyu. During this time he created his first choreographies and in 2008 founds his company " Simon Abbe" in Yaounde, Cameroon.
Since 2009 Simon Abbe company works between Cameroon and China. Its foundations are traditional and contemporary dance, hip hop and martial arts techniques such as taijiquan and qi gong. The company focuses on an exploration of the body in its various forms and its vastness. The company collaborates with dance groupes in Cameroon, Norway ,China and France. Simon Romuald Abbe's coreographies have been performed in several festivals and events including the Football World Cup, African Cup, Olympic games and The Pan-African Festival.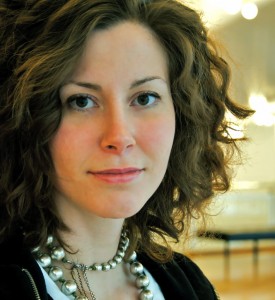 Mariann Rostad As the second half of Phoenix Conceptual Theater, Mariann Rostad contributes with her expertise within set-design and composition of text-material/new written text.
Mariann is educated from Einar Granum Artschool, Wood and Metal Art-College, and Production Design at The Norwegian Film School. She has been working for several of the biggest theaters in Norway, like Riksteatret, Nordland Theater, NRK -The Norwegian National Broadcasting, Mariann is now engaged at The Norwegian Theatre in Oslo, Norway in addition to working with Phoenix CT.
PERFORMANCE PICTURES: