HEDVIG from The Wild Duck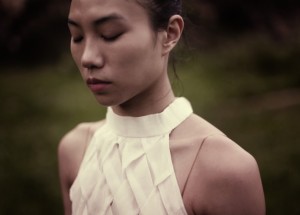 dance theatre inspired by Henrik Ibsen
Premiere: 28 – 29 Jun 2013 8pm
where: Kwai Tsing Theatre Auditorium, HONG KONG
Reruns 2013: People's Liberation Army Theatre, Beijing Dance Festival 2013, CHINA
Tour 2014:
where: Oslo Opera House (Second House), Oslo, NORWAY
when:
14.8.2014 (Thu) 7:30pm
15.8.2014 (Fri) 7:30pm
16.8.2014 (Sat) 6:30pm
tickets: Norske Opera & Ballet
Artistic Director: Willy Tsao
Choreographer: Ina Christel Johannessen
Set and Costume Designer: Kristin Torp
Lighting Designer: Goh Boon Ann
Sound Designer: Ha Yan-pui
Assistant Artistic Director: Ringo Chan
Rehearsal Assistant: Line Tørmoen
Dialogue Coach: Chan Wing-chuen
CAST
Hedvig – Jennifer Mok
Narrator – Malvina Tam
Grandpa – Dominic Wong
Father – Bruce Wong
Mother – Qiao Yang
Friend – Lai Tak-wai
Doctor – Lam Po
Ensemble Dancers –  Ivan Chan, Lee Ka-ki, Peggy Lam, Shirley Lok, Evains Lui, Noel Pong
Hong Kong's flagship City Contemporary Dance Company (CCDC) has in collaboration with Ibsen International proudly invited renowned Norwegian choreographer Ina Christel Johannessen to create a new work inspired by Henrik Ibsen's classic, "The Wild Duck". The choreographer reinterprets this compelling play from the perspective of the child Hedvig in collaboration with CCDC dancers and an international creative team, including the Norwegian scenographer Kristin Torp, to craft a 21st century dance classic centered on the difficulties of distinguishing truth from fiction, characterized by Ina Christel Johannessen's high energy physicality.
The story reveals the confrontation: When the main character leads a blessed marriage with his wife and her undesirable past is later disclosed, will he choose to believe the "life-lie" or to search for the truth?
As the winner of Norwegian Critic's Prize and Norwegian Dance Festival Oktoberdan's Prize, Johannessen is the Artistic Director of leading Norwegian dance company Zero Visibility Corp. "HEDVIG from The Wild Duck" is her first creation in Asia, and has been commissioned by CCDC in collaboration with Ibsen International as part of Ibsen in China 2013.
INA CHRISTEL JOHANNESSEN and ZERO VISIBILITY CORP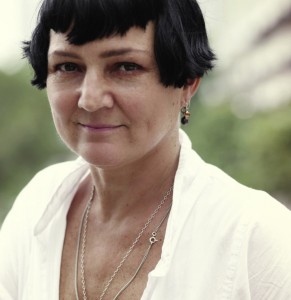 Ina has created more than 50 pieces since she started choreographing in 1988; she founded Zero Visibility Corp (ZVC) in 1996 which has become one of Norway's leading dance companies. "…it's only a rehearsal", a much acclaimed piece created in 2003, took the company into the limelight in the international dance scene and has now been performed over a hundred times. In 2008, Ina was awarded the Norwegian Critic's Prize for Ambra which elevated her stature in the performing arts even further. Ina's dance theatre is unique, full of powerful, high-energy physicality merged with poetic and theatrical elements. Along with well-designed visuals including lighting and stage sets, her works project compelling contrasts with a surreal ambience.
CCDC – City Contemporary Dance Company  
City Contemporary Dance Company (CCDC) is Hong Kong's first full-time professional company pioneering in contemporary dance. Over the past 33 years, through the leadership of its Founder and Artistic Director, Willy Tsao, CCDC has inspired and elated audiences in Hong Kong and around the world with superb modern dance performances. Since 1979, in productions by leading choreographers such as Helen Lai, Mui Cheuk-yin, Pun Siu-fai, Yuri Ng and Tsao himself, and in innovative collaborations with the best and brightest artists from other media, this company of Hong Kong's finest dancers has presented over 200 original works with popular and critical acclaim. CCDC's renown in reflecting the vigour and creativity of Hong Kong's vibrant, multi-faceted contemporary culture and astonishes 50,000 audiences annually.
 Kristin Torp, set and costume designer
Kristin is working both in the field of visual art, sculpture, digital "fun", stage design and costumes. She has been presented in several national galleries with both separate and collective exhibitions and embellishments / decorations in mission for cruise ships.
For theatre and dance she has created stage design for amongst others Den Nationale Scene (Bergen), Scirocco, Det Norske Teatret, Nationaltheatret, Den Norske Opera og Ballett (Oslo),Oldenburgisches Staatstheater (Oldenburg,Germany), Les Balletts de Monaco (Monaco), Carte Blanche (Bergen) as well as for zero visibility corp. Kristin and Ina have had a close collaboration almost since Ina started her choreographic career. Kristin's website: www.toart.no
 Performance photos: