The 2nd round of the international workshop for new writing "New Text – New Stage" started in 2015 in Beijing. Four years in, we are incredibly proud to see the project continue its world-wide development, with the scripts it fostered taking a life of their own. Here are some of the latest updates.
Zhu Yi – A DEAL
Australian premiere
This dark comedy featuring a Chinese family's home buying journey in New York reveals the conflicts between ideological blocks in contemporary society, by tracking a little stream of the global cash flow. After its premiere in the United States (2017 Urban Stages company) and China (Nanjing University Theatre Company), the script was selected by Ibsen International's former project manager, Lu Shiya, for her debut as stage director. The show, premiering on 23rd August at Sydney's Chippen Street Theatre, has attracted much media attention and sold out at an incredible rate.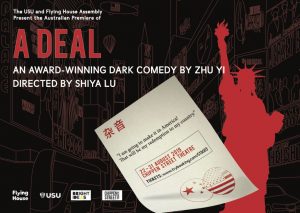 Produced by Lu's fledgling Flying House Assembly theatre company, the performance will be attended by author Zhu Yi and producer-dramaturg Fabrizio Massini, and will be accompanied by two events co-organized with the University of Sydney: a public Forum on Contemporary Chinese Theatre and Migration (Aug 20, Wallace Lecture Theatre) and the workshop The Dramaturgy of Difference (Aug 21, Woolley Common Room) let by Massini and Zhu.
REVIEWS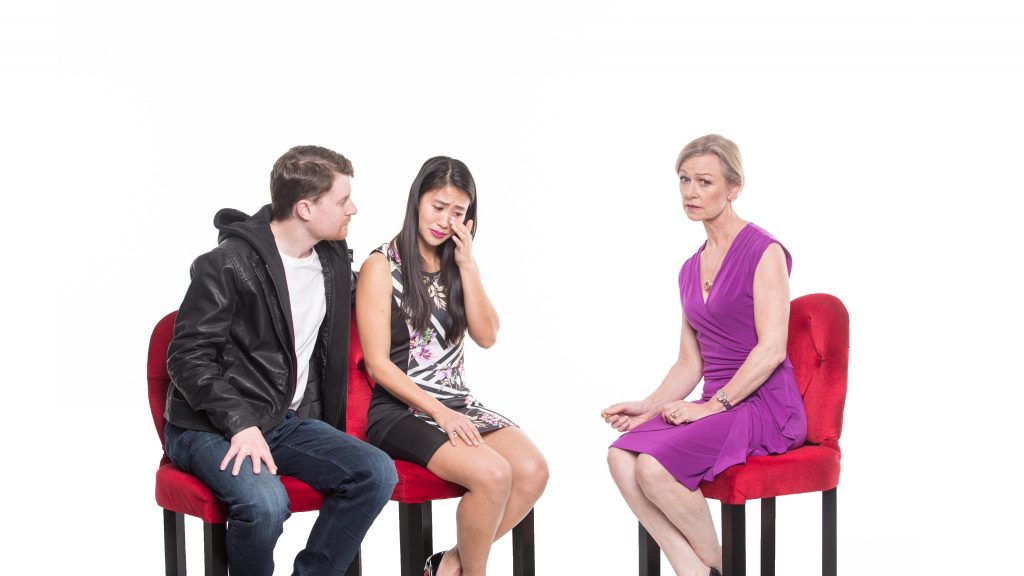 I was repeatedly struck by the even handed and insightful commentary on modern day Chinese and American relations (…) A true black comedy, A Deal softens us up with the humour of sharply written insults and has the audience on board with lying for the sake of representation in arts, before pulling on the guilt strings as we realise underlying venom behind the words (…) A Deal examines Chinese, American and Chinese-American cultures with even handed criticism and understanding, allowing us to examine cultural context and compare two equally understandable sets of logic, though we may not entirely agree with either.
James Ong – The Theatre Travels (Full article)
A Deal is an eye-opening topical provocation, full of laughs and insights into the virtues or otherwise of life in the US and Communist China. By émigré Chinese writer, Zhu Yi, her play has been performed in her adopted New York and twice in China (…) director Shiya Lu inventively hits most of the beats and scene transitions across Victor Kalka's wide stage design (…) A Deal is finally a fresh and thoughtful delight.
Martin Portus – Stage Whispers (Full article)
The play is a fascinating exploration of timely issues, from a cross-cultural perspective that introduces an unusual complexity to some otherwise hackneyed topics. Directed by Shiya Lu, the production is intellectually engaging
Suzy Wrong – Suzy goes see (Full article)
This rare opportunity of being among a diverse crowd was not marked in any great way. We all laughed collectively and gasped in unison. This supports all theories that the human condition is mostly the same the world over (…) A Deal ends August 31 and is more than an interesting experiment. I now long for stories about our own Australian migrant communities. There is certainly an appetite for more diversity in the plays on offer and, needless to say, for the theatre to be meaningful it must be all embracing.
Marc G Nagle – Theatre Now (Full article)