Voices from the North – Norwegian Contemporary Playwriting Series
Who will be there when everything falls apart?



Producer: Ibsen International
Co-Producer: Free Theatre Alliance
Supported by: Beijing International Fringe Festival
Language: Chinese
Beijing Qinglan Theatre, 25th -26th September 19:30
Small Theatre of Zhejiang Province Cultural Center, 28th September 19:30
Beijing Penghao Theatre, The 9th Nanluoguxiang Performing Arts Festival 26th-27th July, 19:30 
An intimate and unrefined work about loneliness and sense of belonging. It is a warm summer night, and a group of boys drink beer and go for a swim. Two people come walking by. Everything goes wrong. Everybody involved needs someone with whom to share the incident. Someone to blame. They search for security, while life is destroyed. Who have you been, and who will you be when everything is turned upside down?
In the performance La deg være (Let you be) this and other stories are told through the characters Person, Friend, Acquaintance, Stranger and Enemy. Every story and every encounter is connected, and the result is a tale about loneliness, severance, a sense of belonging and who we are to each other. But this is also a story about hope, mercy and love – and about who is by our side when the Earth shatters.
Words from Director
La deg være (Let you be) is norwegian Arne Lygres latest play. Let you be consists of a flow of multiple stories, the human condition on its must vulnerable is in focus. With strong existential drive Lygre's universe shows life's many dualities. The balance and interaction is always between good intentions and fatal outcome. Let you be is a thouching and brutal look into life as it occurs both as fiction and in real.
Bios 
Director: Jon Tombre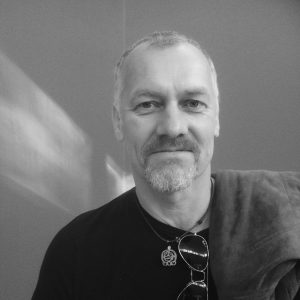 Jon Tombre was educated in Paris and Oslo with more than 60 performing arts productions. His main focus is contemporary theatre, he has staged a wide range of international and Norwegian contemporary writers as Jon Foss, Sam Sheppard, David Harrower, the Presnyakov brothers and Günter Grass . His performances are dedicated to experimentation and exploration of the fine boarders between theater, dance, visual arts and music. Jon Tombre has carved a niche for himself in the world of explorative theatre. He has several times been nominated to the Norwegian Hedda Prize and in 2014 and 2016 he was acclaimed with the Critics prize of Norway.
Playwright: Arne Lygre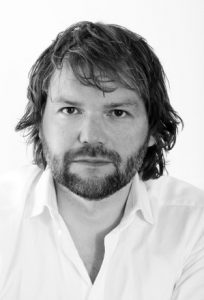 Playwright and novelist Arne Lygre, born in Bergen in 1968, began to write drama at the age of 25. Af of now, he has written 8 stage scripts, 2 novels, and has become one of the most renown and performed Norwegian authors internationally. His work was staged in Denmark, Sweden, Germany, Brazil, Estonia, Portugal, France, Italy, United Kingdrom and translated in many other languages. In 2013, he won the prestigious Ibsen Prize for his play "I Disappear". From 2014 to 2016, he was in-house playwright at Oslo's National Theatre.
Credits:
Performers:Xiaojing Chang, Jialong Li, Hailin Wang, Xin Xu, Kan Zhou,
Translator: Wenyan Zou
Stage design: Jon Tombre
Technical Director: Qixu Wang
Costumes: Lin Song
Design: Yuanqing Wang, Jianshi Zhang
Photographer: Da Sheng, Chi Shuai
Executive Producer (Ibsen Intenational): Xiaobin Li, Jennifer Zhang
Producer (Free Theatre Alliance): Yangyang Sun, Wei Diao
Producer (Ibsen Intenational): Fabrizio Massini