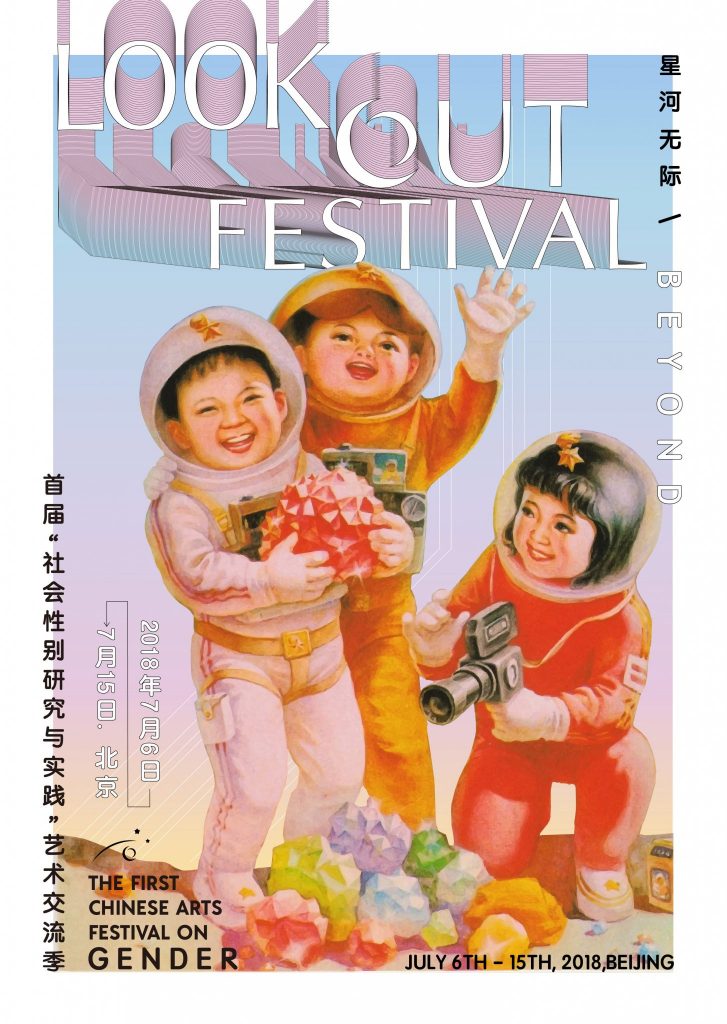 WHAT IS THE LOOKOUT FESTIVAL?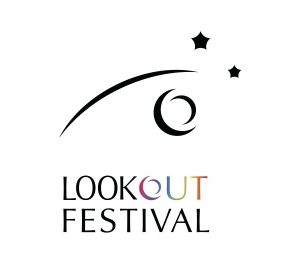 The LOOKOUT Festival is a kaleidoscopic ten-day program of performance, visual art, film, talks and creative writing, the first of its kind in China, responding to one of the great themes of our time: gender.
WHY GENDER? 
Because gender is a very crucial topic for contemporary society, especially Chinese society,
where the festival takes place. Like the universe, gender is a mutable environment determining most aspects of our lives. It determines which universities are available to us. Which jobs. What salary we can expect. Who can we choose as partner, lover, spouse. Which life-choices we are encouraged to make and which ones are denied to us. Like the universe, gender is ever-expanding: we can go beyond and discover new territories, completely different from what we are used to. To explore this universe we started the LOOKOUT Project and we now launch the LOOKOUT Festival.
WHY "LOOKOUT"? AND WHAT IS THE LOOKOUT PROJECT? 
As a name, LOOK OUT stands for "an elevated place affording a wide view for observation". As a verb, it means "be vigilant and take notice". Our platform is meant to be both. A space to acquire new information that gives a clearer view on gender. A permanent observatory to keep a watchful eye on what surrounds us. An open space, for everyone.
The LOOKOUT Project is the framework grouping together the 3 programs that we
started in 2018 to focus on gender and performing arts, +1 section for invited performances. The 3 programs are: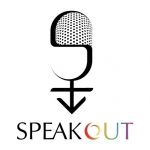 SPEAK OUT – Cross-disciplinary lecture series. What does it mean to "perform gender" in daily life? How does the body "talk" on- and off-stage? How are gender norms changing world-wide? And how will this process play out in the future? In this lecture series, experts from the academic world, the performing arts and the cultural sector SpeakOUT on matters of gender. See Session 1, Session 2, Session 3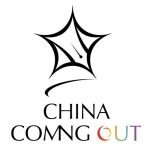 China Coming OUT – creative writing workshop for LGBTQ+ youths. Under the guidance of dramaturgs, LGBTQ+ youth learn the basic principles of dramaturgy and script-writing, to tell their Coming OUT stories in the form of short monologues. The workshop takes place in different cities across China in collaboration with local organizations; each session is followed by a script reading event. Session 1 and 2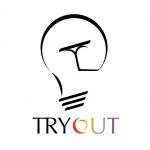 TRYOUT – Platform for young talents. TRYOUT is a platform to support performances centered on gender by young talents. We give young artists a venue, a small production grant, and support them develop their work from ideation to execution. The 2018 edition of TRYOUT is realized in collaboration with the Faculty for Dramaturgy and Applied Theatre Studies of the Central Academy of Drama.
PRETTY COOL! BUT I NEVER HEARD ABOUT THIS! YOU GUYS SUCK AT PROMOTION…
Possibly. But you need to understand that we are walking on thin ice by organizing this kind of festival in China…so we released info very late, to avoid unwanted attention…
If you want to know more about it have a look at the PRESS we've had so far (btw: we love you!)
Artistic Director: Fabrizio Massini
Co-Curators:  Hege Randi Tørrensen (China ComingOUT section), Li Yinan, Kai Tuchmann (TryOUT section), Martin Yang (ReachOUT section)
Executive Producer: Lai Huihui
Production Manager:Zhang Cui
Technical Director: Wang Qixu
Graphic Design: Li Jia
Exhibition Design: Wang Jiang
Tickets: Cui Zixiao
Onsite Coordinator: Qi Chang, Jeremy McFarland
Promotion: Chen Ran, Lu Shiya, Lv Yuzhou
Organizer: Ibsen International
Co-organizer: China AIDS Walk
In Collaboration with: Faculty for Dramaturgy and Applied Theatre Studies of the Central Academy of Drama
Supported by: Royal Norwegian Embassy in Beijing, Goethe-Institut China, Frontier Center